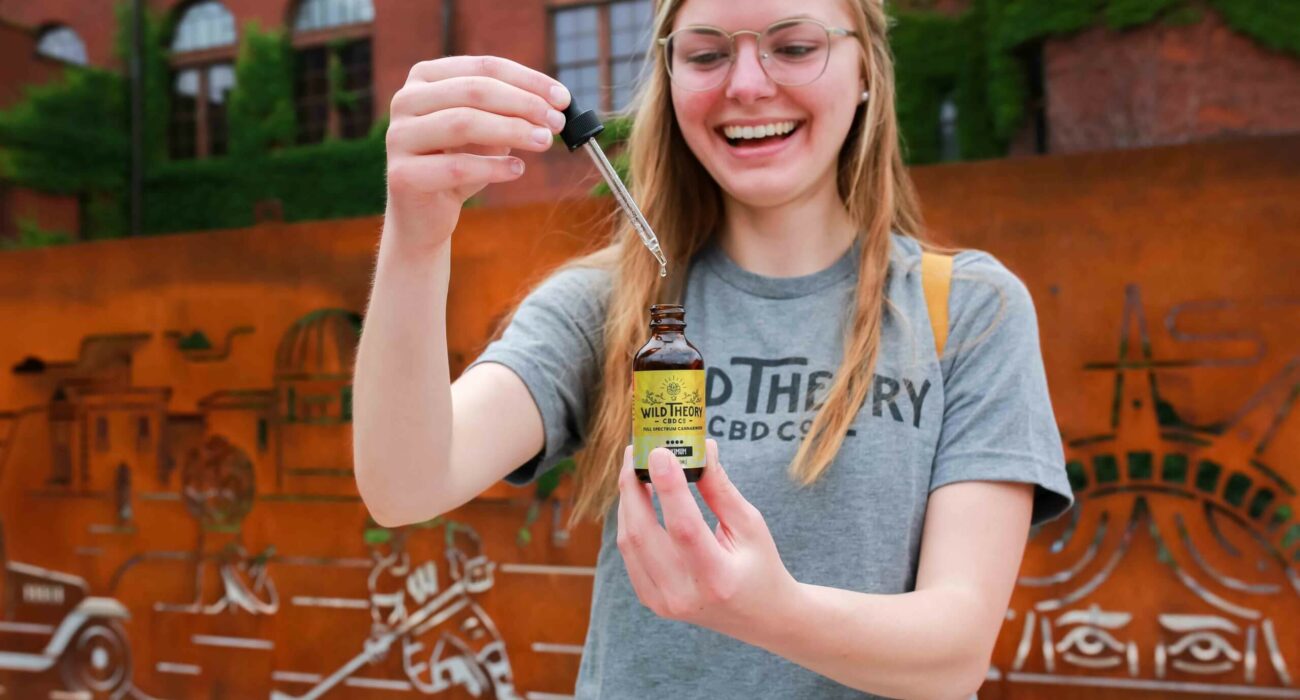 Lifestyle
What Are the Side Effects of CBD Oil?
Cannabidiol, or CBD, is one of several hundred phytocannabinoids found in the hemp plant. CBD and its cousin compound, THC (the cannabinoid responsible for creating a 'high'), are certainly the two most well-known.
Many people are aware of the potential health benefits of CBD. Everyone from athletes to seniors swear by this extract as a health support.
But for all its popularity and incredibly diverse array of uses, there are still a lot of unanswered questions out there for many. One of the primary questions is about its safety and possible side effects.
CBD Safety Profile
CBD is a remarkably safe substance with very few side effects. There are no documented cases of overdosing on CBD, and very few documented cases of CBD allergies (though of course, as with any substance, it does occur).
A comprehensive survey examining clinical studies on CBD, updated in 2017, affirmed that, 'In general, the often described favorable safety profile of CBD in humans was confirmed and extended by the reviewed research.' 1 But, just like any other supplement, multivitamin, or drug, side effects can occur.
The Most Common CBD Side Effects
Most side effects of CBD are minor and last only briefly after taking CBD. Higher doses of CBD increase the chances of experiencing side effects. The most common CBD side effects include the following:
Sleepiness
Many people specifically use CBD to help them fall asleep. This side effect is great if that's what you're going for, but can be frustrating if it's not. CBD works as a sleep support supplement by helping to both mind and body relax. This may help the body naturally reset its sleep/wake cycles — how CBD affects sleep is still being studied. If sleep isn't your goal, spread out or lower your dose until you're at a comfortable level.
Nausea
Some people find that CBD oil gives them an upset stomach, rather than settling it. We'd suggest trying to take your CBD oil with food or decreasing your dose. If your nausea is severe or is accompanied by vomiting, stop taking CBD immediately and contact your doctor.
Diarrhea or Loose Stools
Usually, this side effect is mild and clears up quickly. If it does not stop or worsens, stop CBD immediately and contact your doctor.
Appetite Change
CBD may stimulate or reduce your appetite. For those with excess appetite, this can be helpful in reducing the urge to overeat. For those that are struggling with a lack of appetite, it can help to trigger a desire for food. For the rest of us, this side effect can be frustrating.
Low Blood Pressure
Yes, CBD can cause a drop in blood pressure when you're taking large doses. This is great if you struggle with high blood pressure, but not so awesome if you struggle with low blood pressure or are taking blood pressure medications. If blood pressure is a concern for you, talk with your doctor before taking CBD, to make sure it's a safe option for you.
Dizziness and Light-Headedness
This side effect is usually brief and occurs quickly after taking CBD. If you find that you experience this side effect, we urge you to avoid taking CBD before operating a vehicle or machinery or other activity where dizziness could be dangerous. You may lessen the severity of this side effect by spreading out your daily doses of CBD or lessening your total daily amount.
Dry Mouth
This is exactly what it sounds like! It is easily remedied with a glass of water, eating a snack, or sucking on a lozenge or hard candy. It usually passes quickly on its own.
Headache
Some people find that high doses of CBD can trigger a headache rather than relieve it. If this is the case, we'd suggest lowering your dose or spreading it out in smaller doses throughout the day.
Could I have a CBD Allergy?
Some people are more sensitive to CBD than the rest of us. While allergies are rare, they are certainly possible. It is also possible that, rather than an allergy to CBD itself, you could be reacting to one of the other ingredients often present in CBD extracts, such as the carrier oil, capsule materials, or other possible ingredients.
For example, we use the carrier oil MCT Oil (medium-chain triglycerides) for our Full Spectrum and Isolate oils. Our Black Label CBD Hemp Extracts are in the naturally occurring oil directly from the hemp plant. Other common carrier oils include coconut oil, sunflower oil, olive oil, hemp seed oil, and avocado oil.
Signs of an allergic reaction include (but is not limited to):
Abdominal pain, severe nausea, and/or vomiting
Severe or ongoing diarrhea
Fainting
Hives or skin rash (generally associated with topical applications)
Swelling of the lips, face, tongue, and throat or other parts of the body
Difficulty breathing
If you experience any symptoms of an allergic reaction, stop taking CBD (or any other new dietary supplement) and contact your doctor.
How to Handle CBD Side Effects
For most people, side effects from CBD arise when they're taking high doses. Of course, this depends entirely on your sensitivity and situation. If you're experiencing side effects but don't want to miss out on the benefits of CBD extract, we recommend trying the following.

Step 1. Take your CBD with food. This will often ease side effects such as dry mouth and nausea.
Step 2. Spread out your dose. Instead of taking your dose twice a day, spread it out to three or four times per day instead.
Step 3. Change your form of CBD. Instead of CBD oil, try a CBD capsule or softgel. This can sometimes help to bypass any nausea as the CBD isn't released until it's safely in your intestines. A hemp extract, as a whole-food form of CBD, may also benefit you.
Step 4. Lower your dose. Drop that daily dose down until your side effects disappear. After a while, try increasing again slowly (if needed to meet your health goals).
If side effects persist, you may want to chat with our team for further recommendations or consider choosing a different health supplement that better suits your unique makeup.
If You're Having Side Effects, Check Your Choice in Brand
It's also important to consider the source of your CBD extract. Poor quality CBD extracts have flooded the market in an effort to make a quick buck off of consumers. These extracts are often packed with fillers, additives, and are derived from low-quality hemp plants treated with chemicals and pesticides. If you've tried CBD and had a poor response, consider trying a brand with a great reputation or that is recommended by people you trust.
If you're paying for CBD, pay for the good stuff that provides benefits, not the cheap stuff that could be detrimental to your health.
What About Drug Interactions?
CBD can interact with medications that are, like itself, metabolized in the body by cytochrome p450 enzymes CYP3A4 and CYP2C19. The CBD competes with the medication for these enzymes, thereby reducing the amount of the drug your body is able to metabolize.
Does this mean CBD shouldn't be taken with any prescription medications? Of course not! But it does mean that you should ask your pharmacist or doctor about it before taking CBD.
Quick Tip: Chances are that if you can't eat grapefruit while taking the medication, you should also avoid CBD.
More Questions?
We're happy to answer any questions or concerns you have about CBD to the best of our ability. You can get in touch with us here.
Sources: