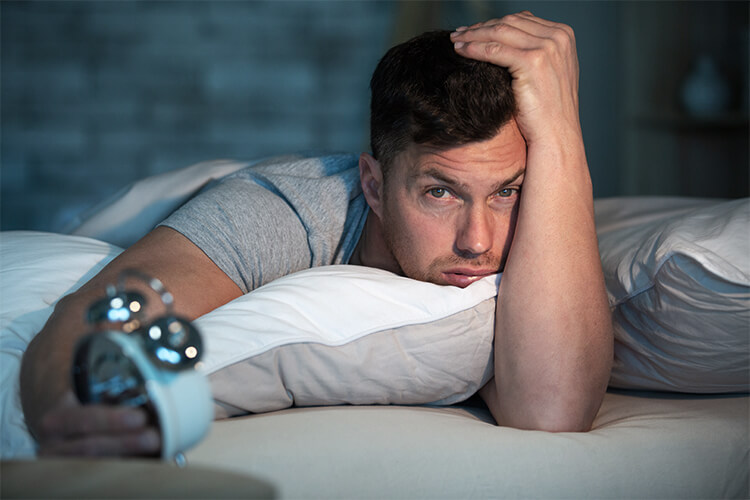 Lifestyle
Beat Your Insomnia and Anxiety With CBD: Scientific Evidence That CBD Oil Works
Better sleep and reduced anxiety — both are potential benefits of CBD use! You've probably read it in articles or heard from friends but, sometimes, word of mouth just isn't enough. For many, scientific data is where it's at — and what it takes to make the decision to try something new. Here we'll tackle common reasons for taking CBD and the scientific evidence that CBD oil works!
Has CBD Oil Been Studied?
Short answer: yes! This cannabinoid was first discovered in 1940 when it was extracted from the cannabis plant. Since then, it has since been extensively researched, testing what it can and can't do for the human body. From chronic pain to mood-related disorders to epilepsy and even to nausea during chemotherapy; the research on the health benefits of CBD won't be ending anytime soon!
Now let's take a look at the long answer. Now, we'll address what people most commonly use CBD oil for — insomnia and anxiety— alongside accompanying studies that prove CBD's ability to ease or resolve some of these problems.
Can CBD Help You Sleep?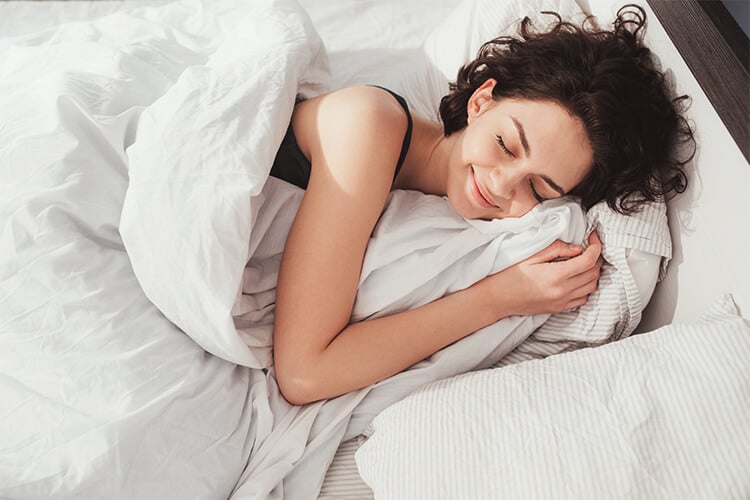 From sleep disorders to occasional sleepless nights, CBD has become a staple in medicinal cabinets of the sleep-deprived all over the USA. But why do we turn to this hemp-derived cannabinoid when we have a poor night's sleep? How does it affect our ability to rest at night without causing harmful side effects?
Whether you have a hard time falling asleep, staying asleep, or you just wake up more tired, the underlying causes behind your nighttime problems will offer insight into how CBD can impact sleep. Irregular sleep schedules, high amounts of stress, specific sleep disorders, and too much caffeine throughout the day can all lead to poor sleep at night, and your brain reacts in different ways to these phenomena.
CBD and Your Sleep-Wake Cycle
The endocannabinoid system (ECS) is a natural part of every human body. Its network spans the entire body too, from the brain to the intestines to muscles and nerves. It plays a key role in many of our daily bodily functions, such as mood, appetite, energy, immunity, and our ability to sleep.
So, where does CBD come in? CBD activates CB1 and CB2 receptors in your ECS to help you feel a sense of calm and relaxation.1 This can happen because of CBD's interaction with your body's production of serotonin, the hormone that reduces depression and stabilizes your mood. Serotonin is also needed for the production of melatonin to occur — your sleep hormone.2 Additionally, a study published in 2019 has shown that while lower doses have proven effective for anxiety-related problems, higher doses of CBD improve the ability to fall asleep and sleep quality.
Surprisingly, however, CBD doesn't make you feel sleepy throughout the day. In fact, it can also help you stay awake during the day! This is possible due to the fact that CBD interacts with the hypothalamus and may induce the release of dopamine which increases alertness.3 Plus, daytime wakefulness plays a major role in your ability to sleep at night.
So, Is CBD a Sedative?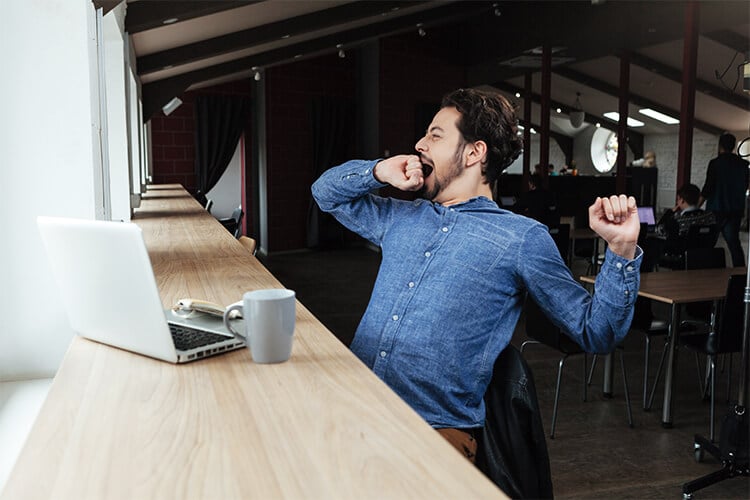 Nope! Sedatives are prescription medications that slow brain activity, cause drowsiness, and provide a sense of relaxation and can help you fall asleep. These substances are typically used for sleep disorders or for people with high anxiety.
While CBD provides calmness and relaxation to your body and mind, it doesn't cause the side effects that normal sedatives do. Sedatives can alter your nervous system function and even lead to addiction. CBD, on the other hand, doesn't harm the function of your nervous system nor is it addictive.
CBD Oil for Anxiety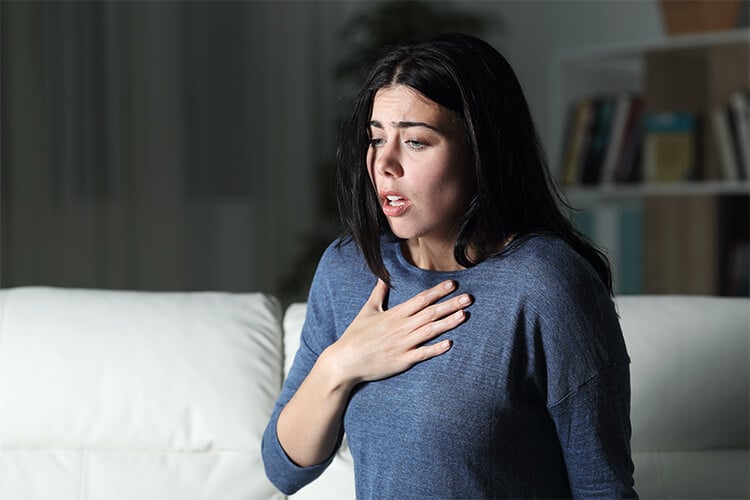 CBD is known for its ability to quiet frazzled nerves and moments of panic — so it's hardly a surprise that it's garnered a LOT of studies on how it can help those who struggle with occasional anxiety and depression. There are countless studies to back up the efficacy of CBD's effects on anxiety.
Here we'll take a look at a few with varying angles to get a better understanding of just how CBD can knock out your stress — because no one has time to deal with anxiety!
How Does CBD Help Anxiety?
CBD can help with anxiety by interacting with the neurological functions that directly impact your mood and mental wellbeing. Because CBD influences the production of serotonin (your mood hormone) and enhances the release of dopamine (a happy hormone!), the result is that you will quickly feel less anxious, tense, and burnt out. These hormones promote relaxation, a brighter mood, and even better focus and concentration. For anyone prone to anxiety, CBD's stress-easing benefits will be a huge help.
CBD Effects on Pre-Existing and Situational Anxiety
For those with anxiety conditions such as Social Anxiety Disorder (SAD), managing symptoms of anxiety becomes a part of daily life. That goes without saying, right?
But for individuals who struggle with only occasional anxiety, situational stressors can still negatively impact mental focus and performance — and your physical health as well. Using several forms of measurement, researchers have demonstrated how CBD affects the mental function of both individuals with and without anxiety disorders.
In two different studies published in 2004 and 2011, Crippa et al measured how CBD affects individuals without an anxiety disorder and individuals with seasonal affective disorder (SAD), respectively. Both studies used neuroimaging to capture regional cerebral blood flow (rCBF), which can give insight into anxiety levels. Interestingly enough, both studies reported that following the consumption of CBD, lower anxiety levels had been measured in both individuals with and without an anxiety disorder.4,5
Furthermore, researchers have also used public speaking tests to complete a measurement on anxiety levels. In three different studies, participants consisted of individuals with SAD and without an anxiety condition and were measured during the speaking test following CBD consumption. Researchers found that the CBD had significantly reduced their anxiety levels compared to the placebo groups.6,7,8
Try CBN for Sleep and Stress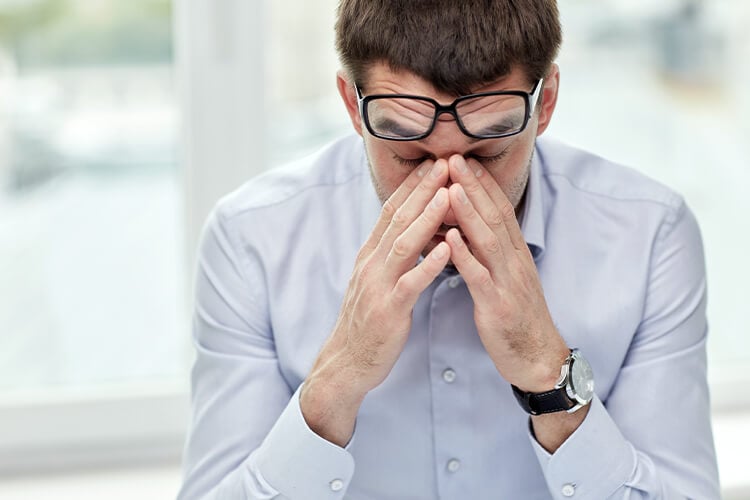 In recent years, CBN (cannabinol) has gained the attention of physicians, researchers, and health experts alike. CBN comes as a result of aged THC — when THC is exposed to heat and light, it breaks down and becomes CBN. Although it originates from THC, CBN is a non-intoxicating cannabinoid with a lot to offer!
Whether it's anxiety, insomnia, pain, or a mix of everything that is keeping you from crushing your goals, CBN could help you get back on track. This rare cannabinoid helps your body maintain balance by producing a calming effect on both the mind and the body. In fact, CBN can provide easing effects to anxiety as well as alleviating effects to pain — especially when it is combined with CBD.9 Although the research in CBN is still growing, it is known that it can also be used to promote relaxation and allow for better and longer sleep. This is possible especially when CBN is paired with terpenes and other phytocannabinoids to create powerful, synergistic effects on your body's homeostasis.
Here at Wild Theory CBD Co., we carry a wide array of CBD products to help you feel yourself again. If you're interested in trying CBN, you're in luck — we've got a perfect CBD and CBN product for sleep and stress. 
Want to Know the Best CBD Products for Anxiety and Insomnia? Let's Chat!
If you're looking for a product that's right for you, we're here to help! We'd love to show you what we think will help you out. Just shoot us an email to get started!
References: